The posts below are taken from our Facebook Group. Facebook's privacy policy doesn't allow reposting of names and profile pictures, so on the feed here, all members remain anonymous.

If you would like to participate in the community, find our Facebook Group here: https://www.facebook.com/groups/ClassicFLyTying/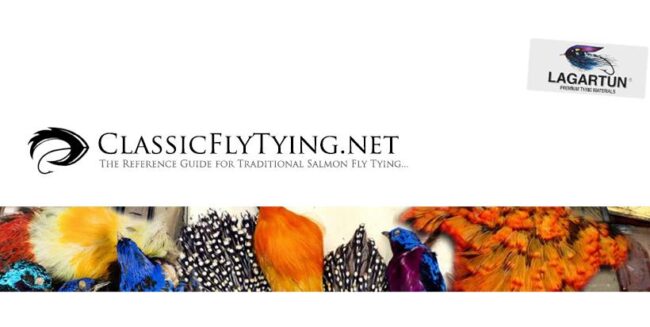 'The Druggist'

Happier with this. But:
I trapped some ostrich with the Rib.
I didn't think the pattern called for a topping, it does.
The tail is slightly off-centre. I also realised how few of my golden pheasant toppings are straight. Will try the spit and dry on glass approach.
Getting a smooth underbody on a gutted hook is really challenging (for me). I think taking more time to be very careful in mounting the gut (mono) will help. Any other smooth underbody (for floss) tips are appreciated.

Any tips and critique are greatly appreciated. ... See MoreSee Less
Comment on Facebook 'The Druggist' ...
Now you're getting somewhere! Retie it and correct those mistakes. Proportions are SPOT-ON! Perhaps gut loop could be a touch wider.
Are you just twisting up the mono gut yourself? Or buying some sort of furled leader material?
Probably said, or you're doing it, but burnishing the layers of underbody will help them find their lay, and give you a smoother finish. I got an agate burnished for a few bucks, and it's done me well. Before that, I used the narrow edge of a box lighter. That didn't do too bad either, lol.
Looking good Gary keep at em perseverance will get you there.
Wonderful progress. Just keep at it, and you'll improve with every fly you do. A tip for the head: you don't have to cover all waste ends with thread. You secure the final bits with two or three wraps, then whip finish. Use fine scissors to trim the waste ends into a taper, then soak with clear varnish. When near dry, squeeze and mold with fingers. Cover with two layers of black, also these you mold when nearly dry. You'll see that the second coat of black has hidden all waste ends. Shape a nice bullet head, then finally, when really dry, coat with a final layer of clear. Perfect head each time, and never big.
Load more