The posts below are taken from our Facebook Group. Facebook's privacy policy doesn't allow reposting of names and profile pictures, so on the feed here, all members remain anonymous.

If you would like to participate in the community, find our Facebook Group here: https://www.facebook.com/groups/ClassicFLyTying/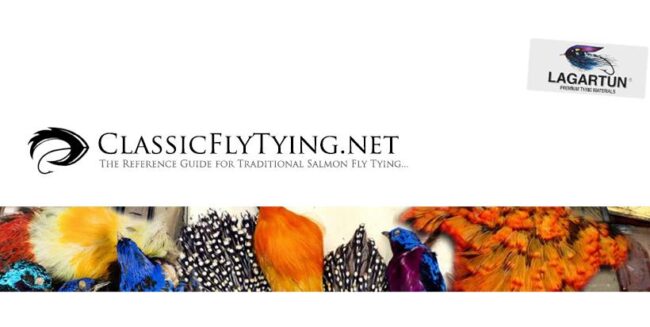 The Grey Rover, 2/0.

AS requested by Anthony.

Very weird pattern. I had very narrow peacock herl for the body, so had to us three of them. Should have fattened up that part too a bit.

Wing, I let the duck feathers dominate. Not much to say really. Oh yeah, tied in the horns differently, though, I think these are now the wrong side out, but still. Did the body hackle as a butt, and the osterich in front of that, like on the Shannon pattern from Francis.

So, now I have to give the curse to the next person... hmmm... who will it be... I do have one individual in mind, so let's hope he does not get too angry with me; Stefano Tieri, go crazy, if you may! 😁 ... See MoreSee Less
As always a great job Stig, im sure will not be easy to tie this fly with 35°c in my house, this is the right input i needed 🙂
You've made that look half decent lol
Love it! Especially the dominant duck wing!
A new mission of the forum... making hideous patterns tasteful 😂
I suspect the quill is brown peacock rachis. Pity you don't have Swiss' talent for tying ugly : )
The shape you get on your flies is just superb!!🥇🥇🥇
Absolutely stunning!!! That shape 😍😍!!
Stig weres the dressing for this version ta
Load more