The posts below are taken from our Facebook Group. Facebook's privacy policy doesn't allow reposting of names and profile pictures, so on the feed here, all members remain anonymous.

If you would like to participate in the community, find our Facebook Group here: https://www.facebook.com/groups/ClassicFLyTying/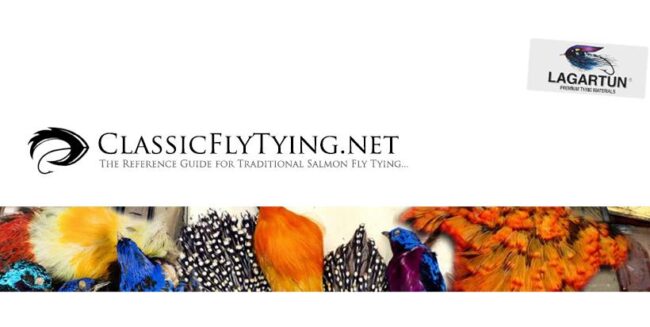 La mia prima...
c'è ancora molta strada da fare.....
ma sono felice.....

My first one....
still a long way to go...
but I'm happy.... ... See MoreSee Less
Comment on Facebook La mia prima... ...
For a first try this is quite good Marco. You did the wing very well. The topping, though, is too big and too long. Try to have it not go further past the tail and not overly above the wing. In general the body is a bit too short, due to the tag being too long. Try shortening the tag and give that body the full length of the hook shank. Also, for this pattern, the first segment with silk could be shorter, letting the dubbed parts dominate. But as I said, in general you really did a good job here. Keep it it up!
This brings back memories. My first Durham Ranger looked much like this. Stig brings many points, and the best way to progress, is to focus on improving one element at a time. Starting with the body proportions is key. Your tail sets it up for decent proportions. The tag is just too long. About half the size of what you have now, would be a good length. The segmented body, the pattern description says 50/50, and you have this, but when you look at it, it seems that the orang part is longer. This is an optical illusion. To counter this, we typically make the division 40/60, so that it looks like 50/50 in practise. Hackle length is good, tippets look straight and length is good too. Make sure that your topping doesn't reach longer than the tail. Study antiques for better references than what Google has to offer, or simply follow the posts in this group. The best reference for classic tying on the net, as far as we know 🙂
Ciao Marco, ti posso solo consigliare , prima di iniziare autonomamente una nuova mosca, di fare una analisi degli aggiustamenti che dovresti apportare..... se non intervieni immediatamente, molti errori te li trascini per sempre. Non è un disonore chiedere aiuto ....anzi. Ci sono molti bravi Tyers che sicuramente ti possono dare una mano.... Avere pazienza, mai demordere ed essere umili. I risultati poi arrivano...... Buon lavoro
Load more