The posts below are taken from our Facebook Group. Facebook's privacy policy doesn't allow reposting of names and profile pictures, so on the feed here, all members remain anonymous.

If you would like to participate in the community, find our Facebook Group here: https://www.facebook.com/groups/ClassicFLyTying/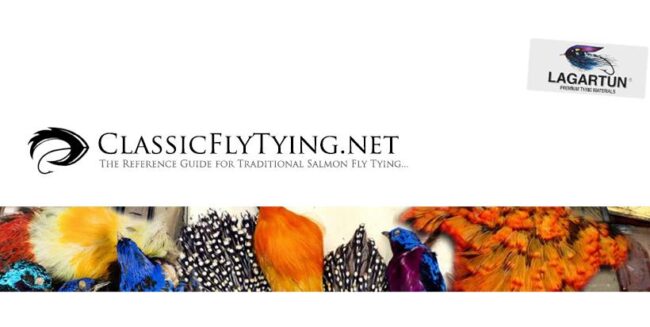 I decided to give a fully dressed Green Highlander a go after tying the small one. This is the result. Apart from the summer duck and teal going separate ways I'm happy enough with my first fully dressed GH. ... See MoreSee Less
Comment on Facebook I decided to give a ...
Sean Kelleher, you're getting there! Much better proportions here...I know Robert Verkerk offered some suggestions earlier. Here, I might mention that overall, you're on track and need to start refining. The first items are the Wood Duck and Teal sides should be about 2/3 with length and run up the center of the married portion. The Jungle Cock should be approx half the wing length, and run up the waterfowl sides, and the IC cheeks about half the JC. Think of the sides and cheeks sort of like the "telescoping" of wearing an overcoat that allows the suit top sleeve to be a bit exposed and the suit top sleeve allowing a bit of the dress shirt cuff to be exposed.
That is a giant leap forward from your first one, sir. Well done. This is starting to look like an actual classic fly 🙂 Tony took the ball with additional comments for your next progression. I only have a small tip to add for the butt. When the herl is tied on, you can wet your fingers just a little, with saliva, and then softly brush the fibres backward. Soaking it will ruin it, so be sure to use just a little saliva, your fingers should barely feel a tiny wet spot. When you brush it backward, you get that ballerina skirt that goes with the overall flow of the fly.
Sean if you don't mind me making a suggestion too, try get your horns to sit along the side of the wing and try to follow the curve of the wing. One of the many things Gordon thought me was to try and get the lines of the fly to flow and not fight against each other.
All great advice. Thank you all very much for taking the time to give it.
Load more