Written by Andrew Herd, November 4th 2016. Published with permission.
We've been working on the section on where to get the materials to dye materials using Blacker's methods and, amazing to relate, it is still possible to get just about every single item he used. We have thrown in some words about how to mix up authentic early nineteenth century varnish, added some detail about wax, and are proof-reading volume three, but otherwise, it looks like the trip down to the Medlar Press with the manuscripts is imminent.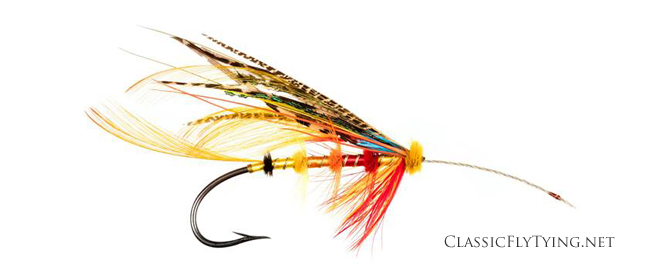 Today's post is about one of the differences between William Blacker and late nineteenth century fly tyers. Take a look at the two dressings of Blacker's 1843 Shannon fly no, 12. Yep, two more dressings, we have already shown a couple of others, and there will be even more dressings of this fly in the book.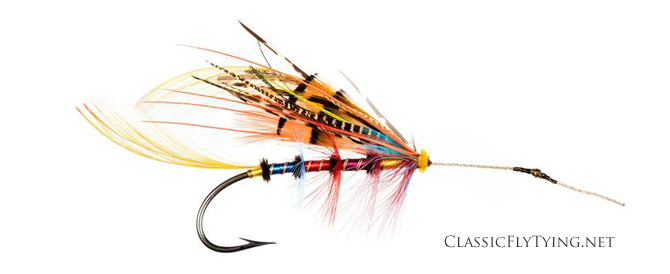 To late nineteenth century fly tyers, and to you and I, the two flies in this plate are different patterns—but to Blacker, and Irish fly dressers of his period, they were the same. Why? Having a fixed design for a wing wasn't particularly important for the Irish fly dressers in the 1840s, and Blacker gave two different wings for this pattern, but he also left open the choice of colours in the body and he almost certainly added in extras like ostrich herl at the joints for buyers who wanted them, and left them out for customers who didn't. He was much more concerned with the general colour scheme and the visual impact of a fly than he ever was with the details of the pattern, and so he tied lots of variants. Ultimately, one of the best things about tying Blacker patterns is that there is no 'right' way to do it—all you have to do is have as good a sense of colour as he did and you can let your imagination really go. 
Both flies were tied by Alberto Calzolari.
About the William Blacker Project.
This three volume trilogy is in the final stages of editing and will be published by the Medlar Press in 2016. The first volume will cover William Blacker's life and times, the second will introduce the many different versions of Blacker's 1842 and 1843 editions, and the third volume will list every pattern listed by or associated with William Blacker prior to 1855. All volumes will be in full colour and we promise to deliver a standard which will not so much raise the bar, but kick it out of sight.
You can read more about William Blacker on his Facebook page: